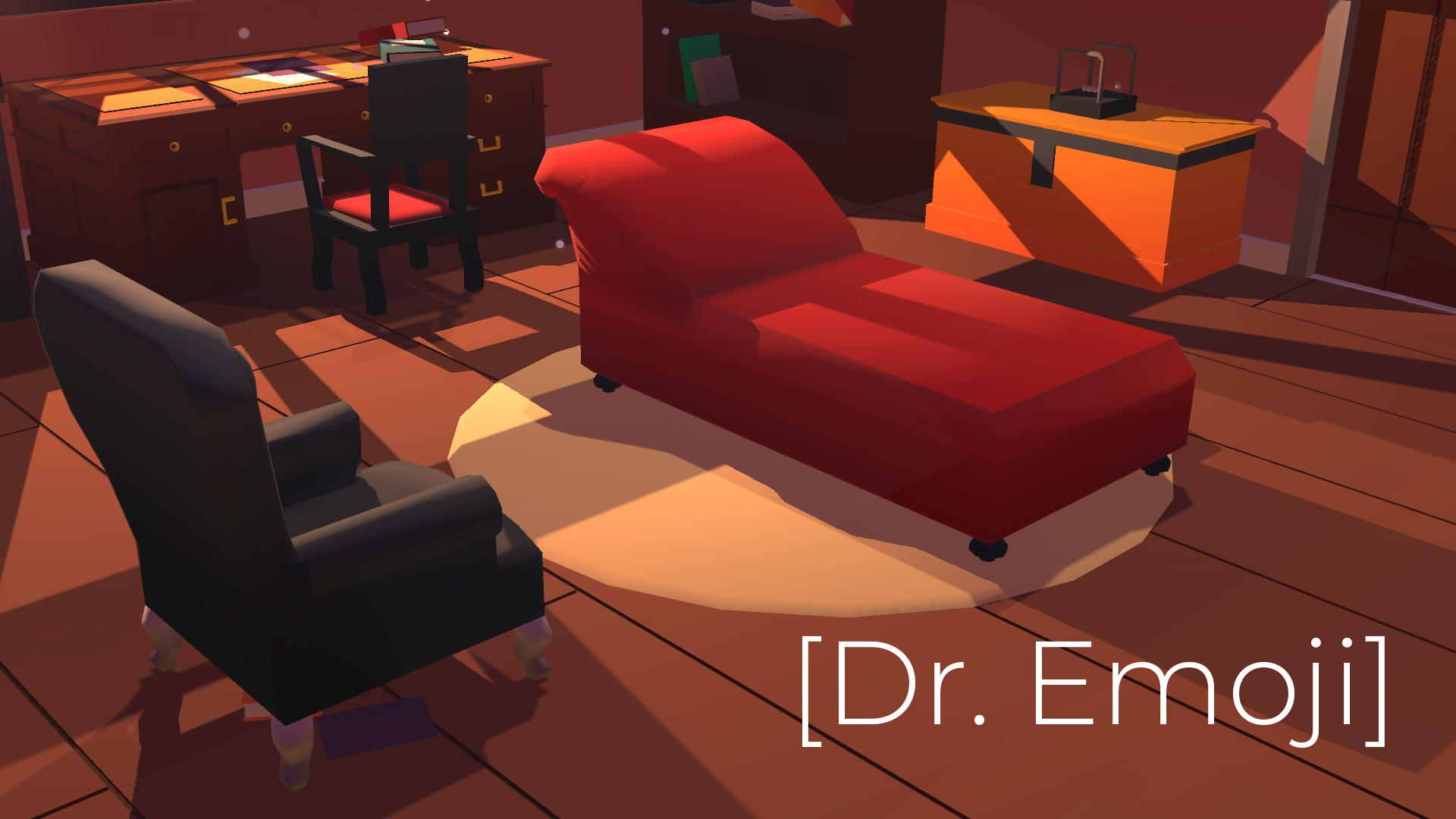 Dr. Emoji
A downloadable game for Windows
ABOUT
[Made for Global Game Jam 2020]
Dr. Emoji is a small atmospheric non-serious game where you play as a therapist and it's your job to help your patients with their unique issues, but there's a small twist...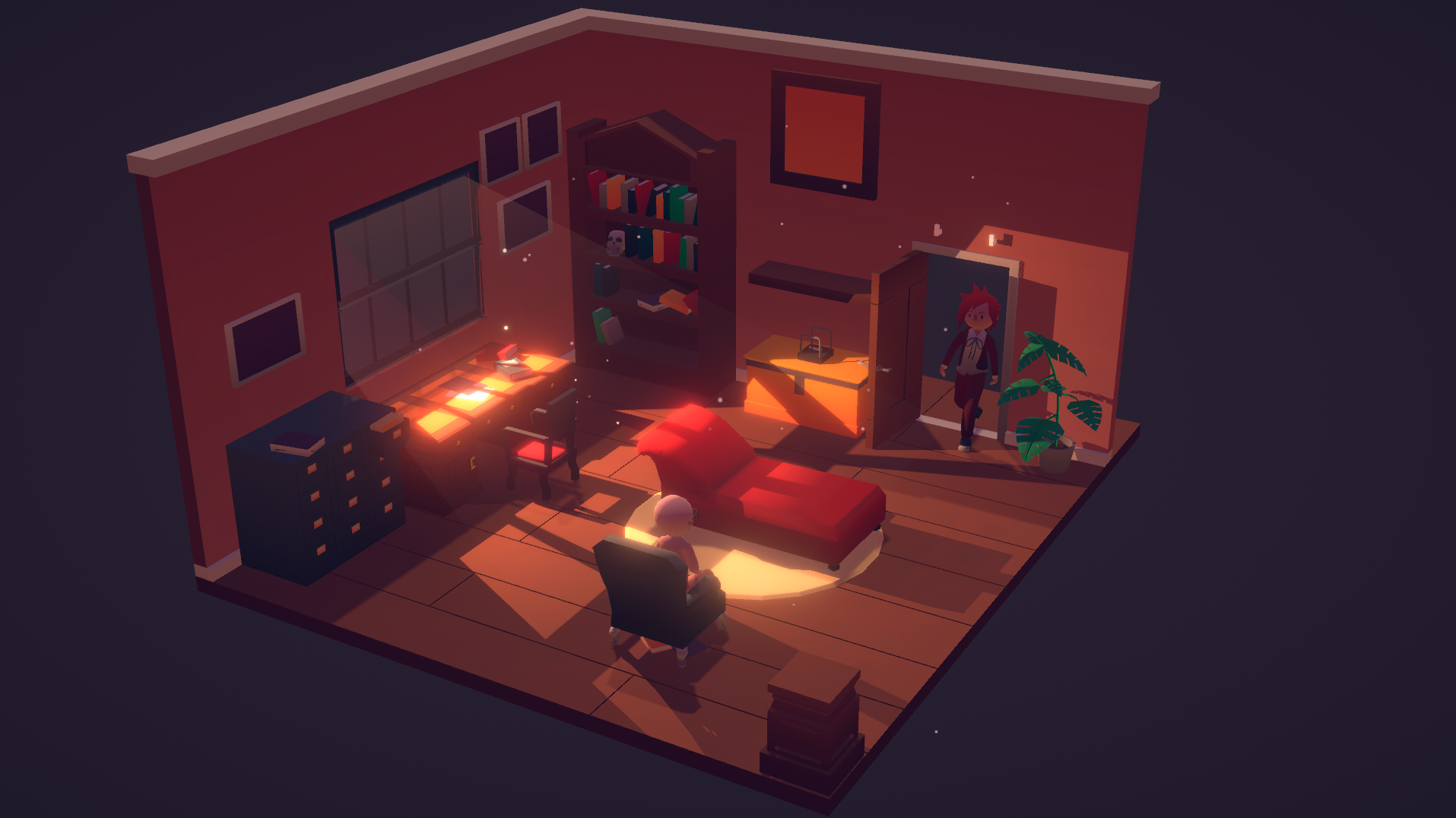 All of the dialogue is written with emojis. That leaves quite a bit of room for interpretation which makes the therapy session a bit more complex. It's up to you interpret the emojis, give it your best guess and get the thumbs-ups as a reward!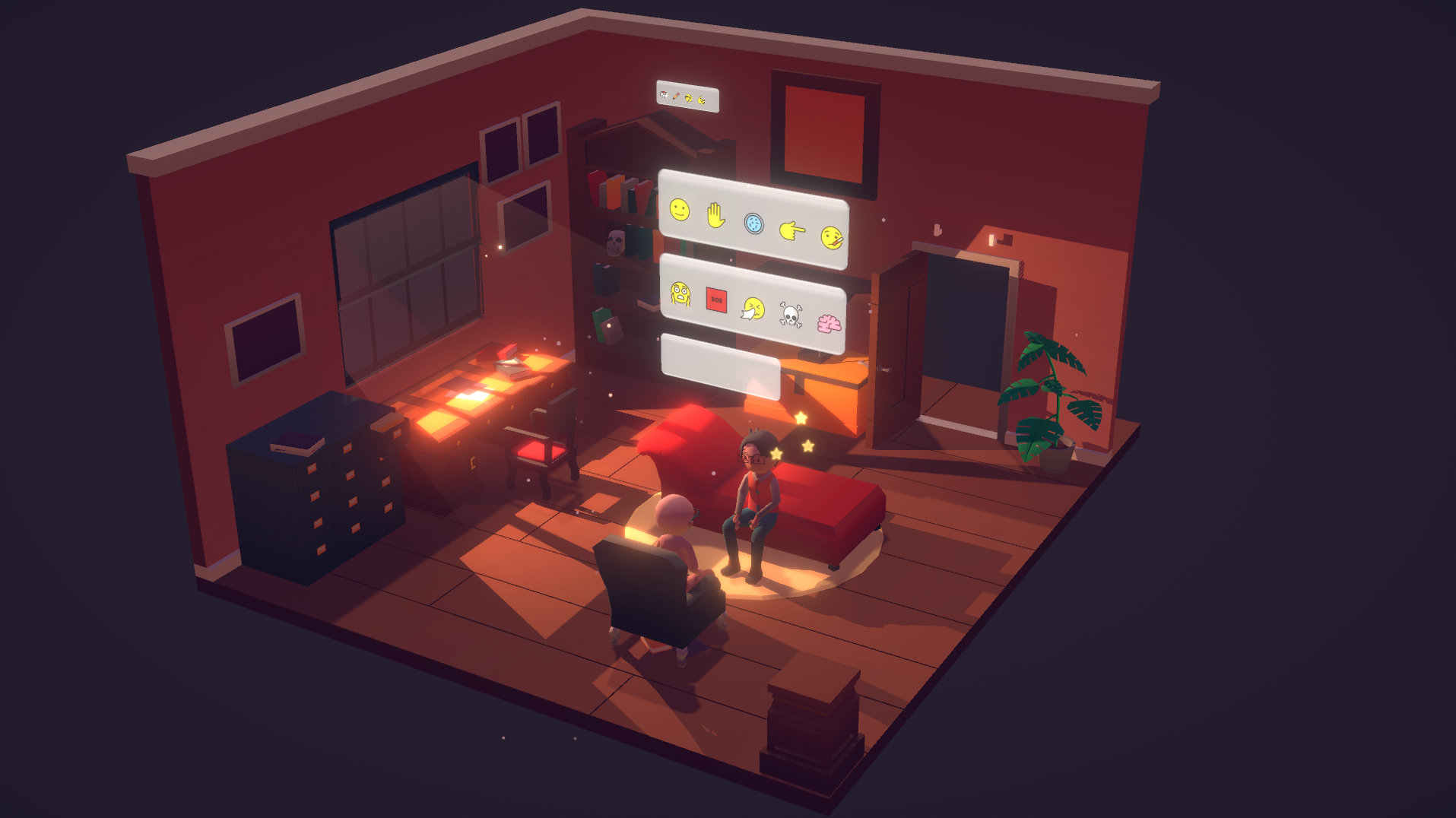 UPDATE 1.0.6
Fixed scores not saving properly for all patients
Adjusted some of the audio clips for better game experience
GAME CONTROLS
PC:
Use the mouse left-click to select your replies.
DOWNLOAD & INSTALL INSTRUCTIONS:
PC:
Download and extract the zip file, then run Dr. Emoji.exe
OUTSOURCED
MUSIC
Main track: Jussi Elsilä

SFX: Freesound
ANIMATIONS
Character animations: Mixamo
Download
Click download now to get access to the following files:
Dr. Emoji v1.0.6 (Windows)
29 MB
Comments
Log in with itch.io to leave a comment.
Very cool game! I am delighted with what I saw! I learned how to describe emojis thanks to your game.
Fun game! I like the concept and graphics, it put my emoji reading skills to the test. I might have ran into a glitch when achieving 4 Thumbs Up.
Thank you so much for playing and making a video for it, omg! We could put so many heart emojis here, but you're probably all emoji'd out by now.
There seems indeed to be a glitch for the scores, we have a couple of ideas what it might be. Btw, awesome getting four thumbsup! Even our devs couldn't get that high in some testing, lol.
But we loved your commentary throughout the game! Even though you seemed very confused about their emojis at times, you did in fact very well grasp the jist of their problems.
Right now we're burned out from the GGJ, but that glitch is an easy fix. Thanks for bringing it to our attention!