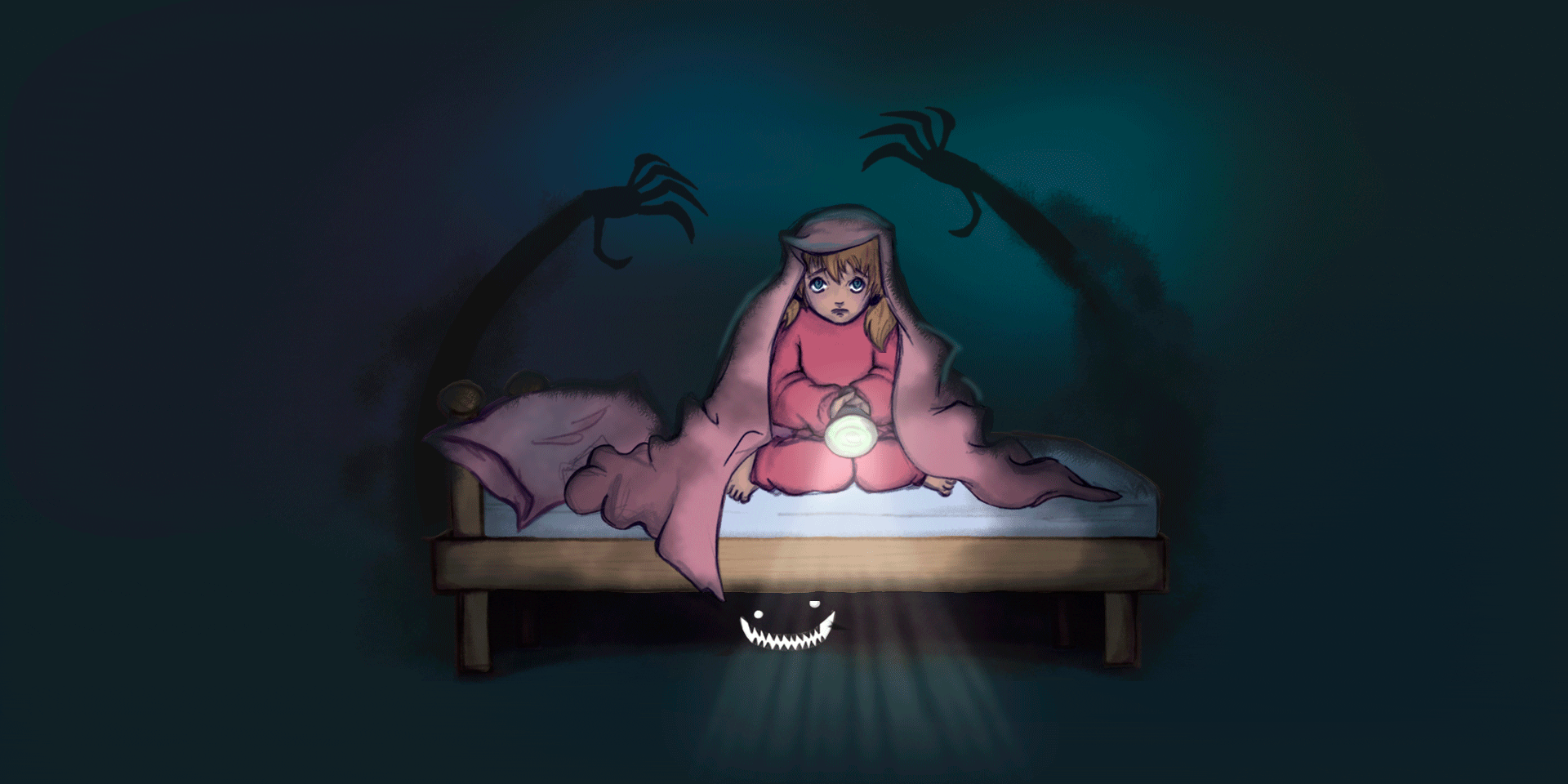 Anxiety of Alina
For the past few months we've been quite busy honing this game and now it is finally reaching the point where we can release it to the world! So it's time to save the date: October 31th 2019!

Right on time for Halloween, get ready for some spooks by curling up under your favourite comforter and delve into the world of Alina. She's a little girl who must defend herself against the shadows that creep up to her from all the corners of her new room, in her new home. Her only weapon against the monsters is her flashlight, but will the batteries last long enough? Protect her and guide her through her anxieties in this diverging story with multiple endings.
As always, do let us know what you think! We are eager to hear your feedback.